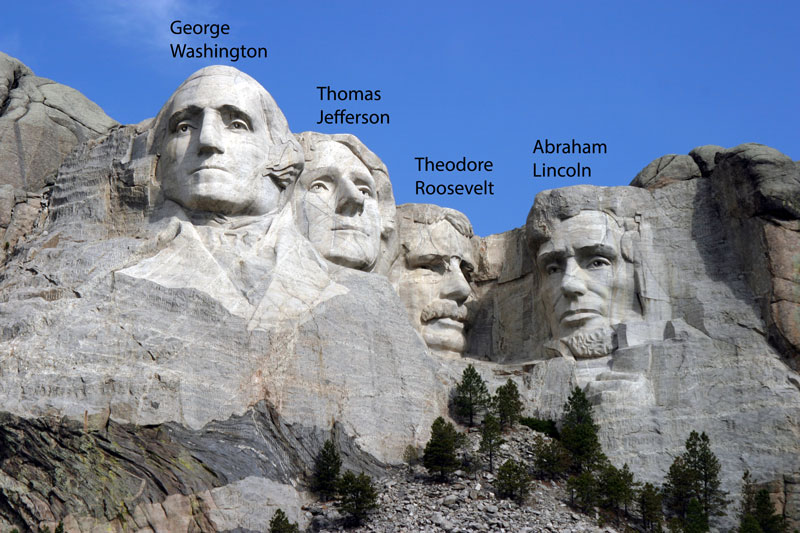 Mount Rushmore is one of the famous mountains in South Dakota, located in the black hills mountain range. It is famous due to the large sculptures of four famous presidents of the United States. These presidents are Abraham Lincoln, Theodore Roosevelt, George Washington, and Thomas Jefferson. Mount Rushmore receives around 3 million international tourists every year.
How Sculptures on Mount Rushmore Were Formed?
Doane Robinson was a historian who had an idea to somehow promote the tourism in South Dakota State of the US. He thought to form sculptures on one of the mountains in the black hills. He convinced the sculptor Gutzon Borglum in 1924 to carve the sculptures. Gutzon Borglum had chosen Mount Rushmore for carving sculptures because it receives maximum sunlight throughout the day in the black hills. The sculptures of Mount Rushmore were finished in 1941 and many sculptors have contributed to them.
Furthermore, it was proposed to add the fifth sculpture of one of the US presidents. But after the survey, it was found that the rocks of the mountain will not be able to support the fifth sculpture. If further sculpting is done on the mountain, the four remaining sculptures can become damaged.
Geology of Mount Rushmore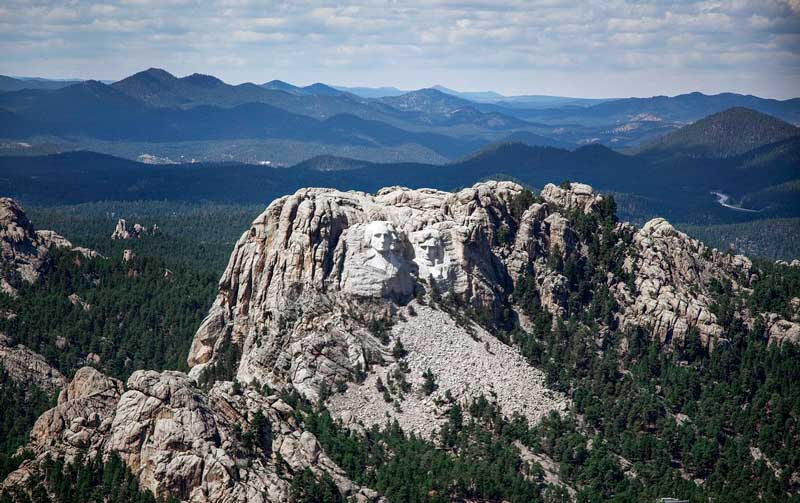 Mount Rushmore is mostly composed of granite (a type of igneous rock). Around 500 million years ago, Mount Rushmore eroded which shrunk its size. In the next 200 million years, the sandstone buried the whole mountain. Until recently around 70 million years ago, the mountain was again re-exposed in some geological activities.
One of the reasons for making sculptures on Mount Rushmore was its erosion resistance. It erodes very little as compared to other mountains in the Black Hills. It has been estimated that Mount Rushmore erodes around 1 inch every 10,000 years. This makes it suitable to hold the sculptures for a longer time.
Interesting Facts
The Sculptures cost around 989,992 dollars in 1941. If you take inflation into account then these are around 17 million USD in 2020.
The peak of Mount Rushmore reaches 5,725 feet high.
The height of presidents' faces in Mount Rushmore is about 60 feet.
"Hall of Records" is the secret room behind the head of Abraham Lincoln's face sculpture. The secret room contains documents about the information of Mount Rushmore and the US history.