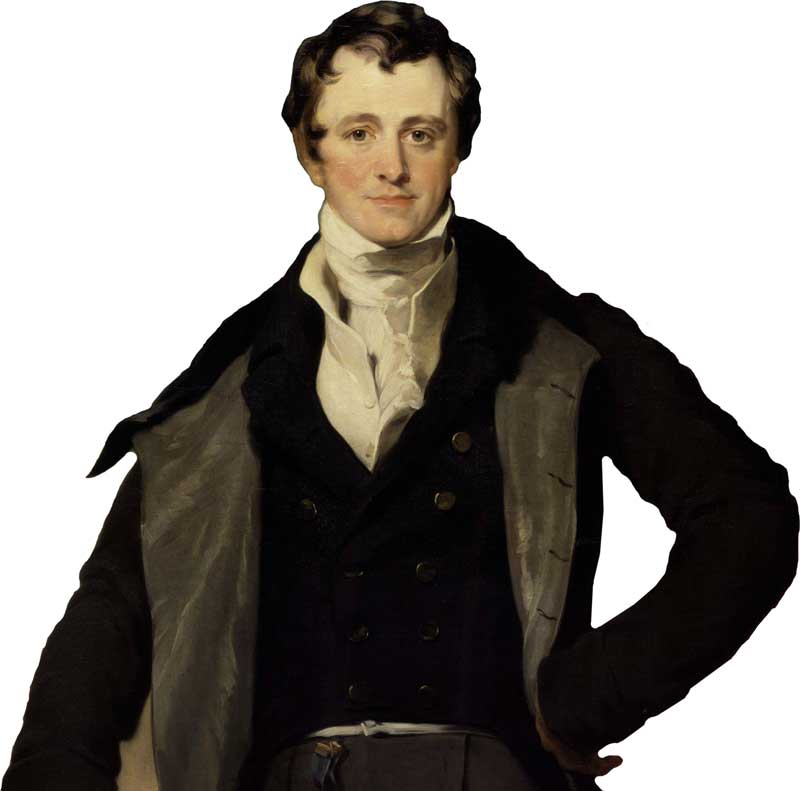 Humphry Davy is mainly known for his works on chemicals. Besides, he also wrote poetry and is regarded as a good poet. Due to his great role in science and literature, he got the title of a baron – one who is noble or expert in any area. Davy made well-known inventions in the subject of chemistry.  Michael Faraday, a famous scientist, worked with him as his assistant.
Biography – Life Span
Humphry Davy was born in the year 1778 on 17th December in Penzance, Cornwall in England. He was sent to grammar school in 1784. After 3 years, he met John Tonkin at Varfell, who supported Davy after his father's death by 1794.
Davy studied at a pharmacy (a place where medicine is made). He became a chemist in 1795 and around 4 years later, he discovered nitrous oxide (laughing gas) – a gas that made him laugh. Therefore, he named it as a laughing Gas. From his experiments, he learned ways to separate two chemicals, potassium and sodium, from their compounds in 1804.
Davy wrote around 160 poems but very few of them were published. He wrote on the death and end of life. Some famous Poems like 'The Sons of Genius' and 'Mount Bay' are written by him.
Davy became a lecturer at Royal Institution in 1799. He was also the director of a chemical laboratory and editor of the journal of the institution. He gave lectures on the effect of current that produced shocks; it is also called the Galvanism. After a few years, he lectured on Agricultural Chemistry – a branch of chemistry that deals with the food process and environment.
By the age of 23, in 1802, he became a full lecturer. Then, he became the Fellow of the Royal Society in 1804. Later, he founded the Geological Society in 1807 – a group of learned people who worked on the study of the Earth. Then in 1819, he was awarded the status of a baron – a nobleman. A year later, Davy was elected as the President of the Royal Society on 30th November 1820. He died in Geneva, Switzerland on 29 May 1825.
Contributions and Discoveries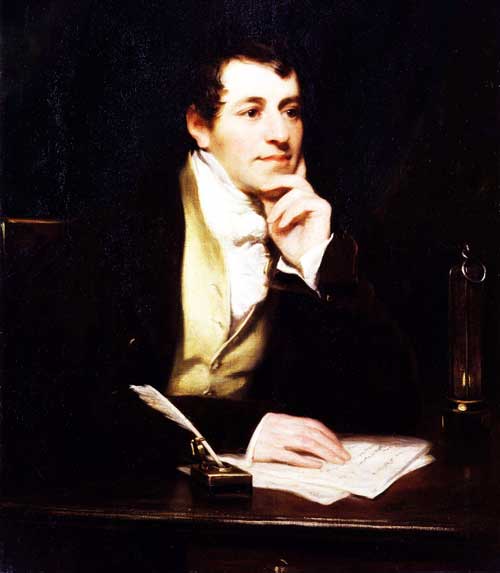 Humphry Davy was a clever chemist. His valuable work helped him to discover chemical elements and led him to invent the Davy lamp. His most important discoveries and scientific contributions are:
He founded a chemical process called electrolysis. Through this process, he applied the current to different materials. This way he found two new elements known as Potassium and Sodium.
An invention for which he is quite famous is 'the Davy lamp'. He was asked to invent such a lamp that could be used in coal mines – the place under the mountains. The lamp he invented was covered with glass and didn't let the air to go through it. It was necessary because the other lamps shed oil or flames inside the mines and caused blasts.
He discovered nitrous oxide gas – also known as the laughing gas. When he was working in a lab and felt that the gas he produced made him laugh. Therefore, he named it the laughing gas.
He identified Chlorine as an element that was known as a compound.
Interesting Facts
Humphry Davy was given the title of Baron – a noble person – by the king of his time.
He became President of the Royal Society.
He wrote his personal experiences of chemistry in a book known as 'Some Chemical Agencies of Electricity'.